Some Verizon stores will sell you a Motorola DROID X2 tomorrow; Costco adds DROID X2 to its lineup
5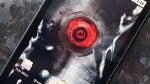 As we
reported
earlier today, Verizon has officially announced that the Motorola DROID X2 will be launched tomorrow for online sales only. Verizon's first smartphone with a dual-core processor will be sold in stores starting May 26th. However, if you want one tomorrow, you might be lucky enough to find a Verizon location that is letting the device go out the door early.
According to multiple sources for Android Central, the Motorola DROID X2 has been sitting in stores just waiting to see daylight. If you want to be the first on your block with the phone in your hand, it couldn't hurt to stop by your local Verizon store and ask if you could take home the DROID X2. The worst thing that could happen is that the rep says, "No".
There is more Motorola DROID X2 news to report today. A picture of a 'Product Launch Update' board at Costco shows that the warehouse club will also be offering the sequel to Big Red's former flagship model. Note that the sign says that the device will be ready for launch in the Verizon kiosks as soon as Friday, May 20th.
source: AndroidCentral (
1
), (
2
)
Recommended Stories