Some Verizon stores closing early this coming Sunday?
21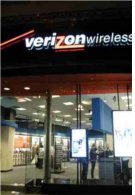 Sundays in retail tend to be one busy day usually due to the fact that it's the beginning of the new sales week where customers have the chance at purchasing certain phones that are on sale. However, BGR is reporting that some Verizon Wireless stores will be closing a bit earlier at 4:00 PM this coming Sunday, but it's unclear as to the reasoning for closing at such an earlier time. It's being reported that all employees are required to attend and that no one is truly sure for the reasoning. Sometimes there are team meetings held during Sundays due to the fact that majority of employees are working on that day, while other times it could be used for training purposes. With the
Motorola DROID X
expected to launch in the near future for Big Red, the early closing could be used to get employees up to speed regarding the handset. Unfortunately, there is also an ominous tone associated to the closing as it's also speculated that the closing could be used to inform employees about massive layoffs. The work week has just started, but we're sure that there are some Verizon Wireless employees out there that are curious regarding this unexpected early closing.
source:
BGR