Some Asus Transformer Prime pre-orders are now in transit
9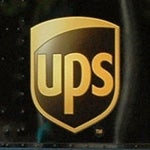 So, it looks like the U.S. release of the
Asus Transformer Prime
is not being delayed after all. The company said that it will launch the tablet during the week of December 19, and at least from a technical standpoint, it kept its promise.
According to several reports, some of the people who ordered a Transformer Prime in advance on Amazon have already had their order shipped. There is also word that Best Buy will start processing pre-orders by the end of this week. The sad part, however, is that only a fraction of those who placed a pre-order will have the tablet delivered to their doorsteps within the expected time frame. The rest will need to be patient and wait for another couple of weeks or so.
By now, those of you who are indeed getting their Asus Transformer Prime on time should have already received a shipping confirmation email, or should get one really soon. And those who are thinking about ordering one from Amazon today, be prepared to wait for at least a month before you get your hands on the tablet.
UPDATE:
Here it is, guys and gals - the Asus Transformer Prime in all its glory! The unit you see in the photo was pre-ordered from TigerDirect within the U.S. and was just recently delivered to the doorsteps of a loyal reader of ours.