SoftBank's Son to champion wireless home broadband as a way to gain support for T-Mobile purchase
11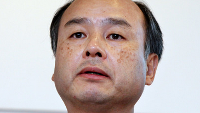 SoftBank and Sprint Chairman Masayoshi Son is coming to Washington tomorrow, to speak about broadband in the home. Instead of trying to convince U.S. regulators that a Sprint purchase of T-Mobile would not be anti-competitive, Son wants to discuss the idea of replacing the cable powered internet feed in homes, with a wireless feed brought indoors through the use of a smartphone or tablet.
According to Wells Fargo analyst Jennifer Fritzsche, Son wants SoftBank to compete against those cable companies that use landlines to bring the internet inside your home. Those cable companies operate without much competition and Son is poised to argue that speedy wireless internet in the home can improve both education and mobile commerce while also giving the cable companies a reason to offer more competitive pricing.
Son is speaking tomorrow at a a luncheon that is being attended by invitation only. The invites stated that Son will be talking about "
the state of America's wireless communications industry and the competitive global landscape
." Those attending will not hear the executive's reasoning about why U.S. regulators should allow Sprint to buy T-Mobile. In January, he told U.S. regulators that allowing the deal to proceed would be the only way for mobile companies to challenge the Verizon/AT&T duopoly. Last week, T-Mobile CFO Braxton Carter told an investor conference that consolidation is "
inevitable given the predatory duopoly structure here in the U.S.
"
Neil Juggins, a Hong Kong based analyst with JI Asia Research, said that it "
It's going to be very hard to persuade the FCC and the American consumer
," to allow Sprint to buy T-Mobile. But last week's news that
Dish Network has won spectrum in a government auction
could convince regulators that the satellite content provider could be a viable fifth major mobile carrier in the states, which could lead to the approval of a Sprint acquisition of T-Mobile.
source: Bloomberg