SoftBank stays firm, isn't willing to pay more for Sprint
23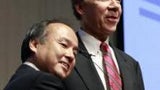 If you've been following the SoftBank + Sprint story, you probably know that Dish Network recently made a surprise appearance in the story with an offer of its own. At first glance, the offer by Dish is the more generous one, as the company proposes to acquire Sprint for $25.5 billion, while SoftBank, which announced plans to purchase an equity stake in Sprint back in October last year, originally offered $20 billion for 70% of the third-largest US carrier.
Of course, if you are Sprint in this case, you'll surely want to explore both options before any further development, and that is exactly what Sprint is doing right now. The carrier has formed a committee that will have the purpose of investigating the possible outcomes of an eventual Dish take-over, but meanwhile, SoftBank chairman Masayoshi Son has come out with a statement that his company doesn't have any plans to up its bid for the carrier.
Some people ask me, will SoftBank be increasing the price for the offer? Why should we? We are already providing a better deal than the Dish proposal. Dish's offer includes statements that are misleading. It doesn't compare apples to apples. We can offer Sprint far more in terms of financing and expertise.
According to Mr. Son, there are 11 key areas where SoftBank's offer provides greater benefits to Sprint's shareholders, all of which should lead to cash, stock and synergies that collectively represent a hefty 21% premium, compared to the proposal by Dish Network. We have no idea how Mr. Son's team has calculated this, but we guess they have their ways. So, it looks like Sprint isn't getting a single penny more from SoftBank. But when you think about it, they should probably be more than happy to accept the $20 billion. Who knows, that might help them get back in the black someday.
source:
SoftBank
via
PhoneScoop
Recommended Stories