Snapchat admits it copied makeup artists for its photo filters
21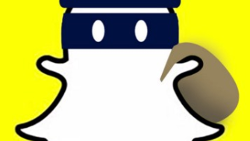 Popular messaging app Snapchat admitted today that it's employees have taken designs for its photo filters (aka lens) from online makeup artists. These artists show off their designs on other sites like Instagram and YouTube, and are upset about not receiving credit from Snapchat. The filters are used in conjunction with the camera on the app to turn users' faces into a panda bear, or a fluffy dog with a huge tongue. A long press on the screen while it is showing your face (using the Snapchat camera) starts the process.
The filters have become one of the most popular features of the app, and some designers have been aghast to find their designs being used by Snapchat without even hearing from them. This isn't the first time that Snapchat has been embarrassed like this. Last year, a designer out of Russia said that the app was using his geometric face design for a filter without permission. At the time, Snapchat said "We agree that this lens is similar to other artists' creations and we have removed it. We are sorry for this embarrassing mistake and we are taking action to make sure it won't happen again."
Apparently, the action taken by Snapchat was not enough, because here we are again with the same situation; this time the copying covers multiple filters. A statement released today by Snapchat says that it will take "appropriate action internally with those involved," although it isn't known whether the employees responsible will be let go.
"The creative process sometimes involves inspiration, but it should never result in copying. We have already implemented additional layers of review for all designs. Copying other artists isn't something we will tolerate, and we're taking appropriate action internally with those involved."-Statement from Snapchat
You can checkout a couple of designs that were allegedly used by Snapchat without permission, by clicking on the slideshow below.
source:
TheRinger
via
SlashGear
Recommended Stories