Smartphones with quick charge: fastest to recharge from 0 to 100% (2015 edition)
50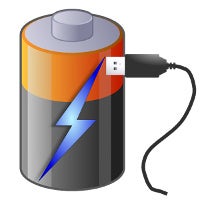 With emerging quick charging technologies from various companies, it's time to see who's who when it comes to getting your smartphone battery fully juiced up from 0 to 100% fastest.
But first, let's give some brief historical perspective to the charging debate. Qualcomm was the first to open the field of quick charging on smartphones with its QuickCharge 1.0 technology which utilized efficient switchmode conversion that maximizes the 10 watts of power available to be drawn from USB.
This first generation of the technology was designed to reduce charging times by up to 40% compared to regular charging techniques, and was available in phones as old as 2012.
Next, we saw the arrival of Qualcomm's QuickCharge 2.0, first available on most Snapdragon 800 devices. Support for the technology was there, but phone makers decided to save up on chargers, so a lot of phones ended up with slower chargers leaving users confused whether they even support QuickCharge 2.0 (the same confusion basically continues to this day, but we'll right this wrong with this article).
Then, a couple of other newcomers entered the space. Chinese Oppo introduced its VOOC chargers with the Find 7 smartphone, and it was a particularly surprising solution as the charging rate on the bulky VOOC wall charger showed rates of 4.5 amps, much more than all the rest smartphones and even tablets at the same 5 volts of electric potential. Oppo's engineers later explained that the secret sauce consists of three parts: a new type of a USB connector with 7 pins rather than the regular four (capable of delivering more electrical power), a battery with more pins and the battery cell actually consisting of three cells that are each charging simultaneously at 1.5A. No matter the technology, the effect was staggering: the Oppo Find 7 charged faster than any other phone we've ever tested without a danger to the battery going bust quicker than any other cell charged with 5V/1.5A. The Oppo Find 7 takes just 1 hours and 22 minutes to recharge.
Finally, just a month ago, Samsung brought us the Galaxy S6 with its 'Fast Adaptive Charging' tech, and the phone broke all earlier records, even that of Oppo's VOOC charging. The Galaxy S6 takes just around 78 minutes, or 1 hour and 18 minutes, to go from fully drained to fully charged. Samsung's Fast Adaptive Charging tech actually first launched on the Note 4, but since the phablet ships with a much larger battery the effect was not all that obvious.
With all that in mind, let's take a look at the phones that are fastest to get fully recharged, from 0% to 100%, with the fastest ones coming first.
Charge time (0% to 100%): 1 hour 18 minutes
Wall charger: 9V - 1.2A | 5V - 2A
Battery Capacity: 2550mAh
Battery life: 7 hours 14 minutes
The Galaxy S6 charges remarkably quickly using the provided 'Fast Adaptive Charge' technology, which Samsung has developed to be even faster than Qualcomm's ubiquitous QuickCharge 2.0 tech.
2. Oppo Find 7a
Charge time (0% to 100%): 1 hour 22 minutes
Wall charger: VOOC at 5V - 4.5A
Battery Capacity: 2800mAh
Battery life: 6 hours 6 minutes
The Oppo Find 7a might surprise those who don't know about its secret charging tech with its front-running place on this list, as it is not a device that is all that common, but the VOOC charging inside it is indeed impressive. The technology allows the phone to go up to 75% charge in merely 30 minutes, and for a full recharge, you'd need to wait an hour and 22 minutes.
3. Samsung Galaxy Note 4
4. Google Nexus 6
The Google Nexus 6 comes equipped with a Motorola Turbo Charger that allows it to get the massive 3220mAh battery refilled very quickly - in just an hour and 38 minutes.
6. LG G3
The LG G3 falls in a category of slower charging devices that take two hours or more to replenish their juicers. The 3000mAh battery on the G3 is recharged in exactly 2 hours.
7. OnePlus One
The OnePlus One might look like an almost exact clone of fhe Oppo Find 7 and 7a, but one technology it does not bring over is the VOOC charging, and it takes a much lengthier 2 hours to recharge it fully.
8. Samsung Galaxy S5
The Galaxy S5 boasts a rechargable battery that is also in this mid-tier of charge speeds - with 2 hours and 2 minutes to get fully replenished.
9. LG G4
Charge time (0% to 100%): 2 hours and 7 minutes
Wall charger: 5V - 1.8A
Battery Capacity: 3000mAh
Battery life: 6 hours 6 minutes
The LG G4 is another device that fails to make full use of its built-in support of QuickCharge 2.0: LG does not equip it with a compatible fast charger in the box, which results in the pretty slow 2 hours and 7 minutes of full recharge time. Make sure to grab a proven third-party QC 2.0 charger to juice it up faster!
10. Samsung Galaxy Note 3
Charge time (0% to 100%): 2 hours 15 minutes
Wall charger: 5V - 2A
Battery Capacity: 3200mAh
Battery life: 6 hours 8 minutes
11. Apple iPhone 6
12. Motorola Moto G (2014)
The original Moto G impressed with its battery longevity, but the 2014 edition of the phone arrived with a larger and more taxing on the battery 5-inch display, so battery life did take a hit. Recharge times are also not on par with most Android flagships as the Snapdragon 400 system chip that the Moto G runs on does not support Qualcomm's Quick Charge 2.0 technology.
13. Apple iPhone 6 Plus
14. Motorola Moto X (2014)
The Moto X (2014 edition) is also no champ in either battery longevity, or charge-up times, ranking decisively in the bottom of our listings.
15. Sony Xperia Z3 Compact
Some companies have decided to trade great battery life for not so great recharge times. We're talking about Sony, of course. The company is among the very best in battery longevity, as its Z3 Compact, for instance, is our most long-going non-phablet device, but it also takes an eternity to reacharge - 3 hours and 28 minutes.
16. Sony Xperia Z3
The Xperia Z3 is another top-of-the-rank battery performer by Sony that is not so tops when it comes to battery recharging - it takes an excruciating 3 hours and 55 minutes to fully recharge (almost 4 hours)! You'd better make sure you put it for a nightly charge, as a quick charge-up during the day will do you little good. Yet, we do know that the Xperia Z3 supports QuickCharge 2.0, but the reason for this terrible result is that Sony only includes a 0.85A charger. Get a faster, QC2 compatible charger if you want to juice it up faster.