Smartphone cases: yay or nay?
67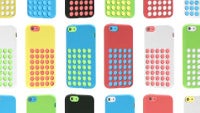 It's Monday, folks, which means that we're back with another poll. The topic today is smartphone cases, and more specifically: do you use them?
We won't lie, and we'll admit that the office is split on this one, with some opting for the bulky accessory as a necessity in everyday life, while there are also those who prefer to enjoy their device in its full, manufacturer-intended glory. After all, what good is the excellent craftsmanship that went into devices like the HTC One or the iPhone 5s if it's almost entirely obscured by a cheap piece of rubber or plastic. Of course, we're in no way trying to disregard the practicality of employing some protection, but it still boils down to choice. And we're interested in knowing your views on the matter, and should enough of of you choose to participate, then there's also the added bonus of having a somewhat statistically-representative sample.
So, what say you? Are smartphones cases, like the seat belts in your car, a necessity of life? Or do you prefer to take your chances and just look after your device? Let us know by casting your vote now!