Skype for BlackBerry Z10 now available
4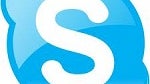 If you are running BlackBerry 10.1 OS on your Z10, you can download Skype from BlackBerry World. Near the end of last month, Skype was available more or less with the release of the QWERTY packing
BlackBerry Q10
.
BlackBerry 10.1 OS is needed for it to work on your full screen Z10, and for those that are wondering, it is still listed as Skype (Preview) which means beta. OS 10.1 has not made any official rounds that we know of, but there are several leaks of the OS available.
One neat thing about BlackBerry devices is that it is a fairly simple process to try out different OS builds, and leaks of progressing OS builds is a fairly common occurrence. However, if you are not comfortable with installing unofficial OS versions, you might want to wait until your carrier rolls out an a vetted build.
Feature-wise, the app is the same as what can be had for the Q10 (it is the same Android port), and supports all the latest goodies, video and voice calls, pictures, videos, and integration with your Windows Live account if you wish. If your
BlackBerry Z10
is ready and rocking 10.1,
check out Skype (Preview) for BlackBerry 10 here
.
via:
NerdBerry