Skyfire for the iPhone Hands-on
1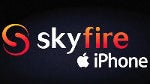 We told you, guys, miracles do happen! Feeling the pressure caused by Android's recent success, Apple has loosen up its app approval policies, letting third-party browsers like Opera Mini, and now
Skyfire 2.0
, enter the ubiquitous App Store. Tech-savvy customers have finally gotten what they want (openness), but now the inevitable question is... what did they actually get, and was it worth the wait?
Skyfire Browser 2.0 is a controversial piece of software that is certainly worth our while, because it does what other mobile browsers usually don't – show Flash content. Oh wait, sorry, that's not really the case anymore. Translating entire Flash sites by Skyfire's servers and presenting them to the user is a thing of the past. The new Skyfire 2.0, which
iPhone
customers got, can simply detect when a web page includes a Flash video, then translate it into HTML 5 and send it to the recipient, which is you. So, no, Skyfire Browser 2.0, as found in the App Store (and Android Market for that matter), does not render true Flash content like music players, ads and other stuff. Is it worth our while then? Yes, ladies and gentleman, it does.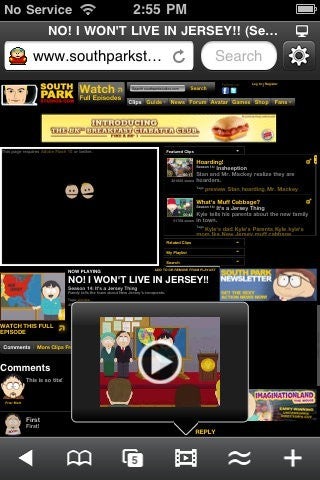 Although you certainly won't get the best possible movie watching experience when using Skyfire, the application is valuable because it allows you to stream Flash videos from a lot of sites, which was previously impossible to achieve with the iPhone. However, you can now visit almost any video sharing site and watch videos to your heart's content! Well, the process is not for the impatient ones though. Currently, it takes some time for Skyfire's servers to buffer your video before it starts to play on your screen, but the really nasty part is that your clip often pauses at various points, while the next part of it is being buffered, which can be quite annoying for sure. But it's working, and with a bit of patience, you'll be able to watch just that Flash video that somehow happens to be absent from YouTube. Moreover, the guys from Skyfire are surely working pretty hard right now to improve the overall experience (you know, adding some more of those servers and... yeah, servers).
And how does Skyfire perform when it comes to casual browsing? Pretty poorly as of now. Scrolling can get really messy at times (read: lag, Lag, LAG), while the same goes for both multi-touch and double-tap zooming. We sincerely hope that Skyfire Labs will do what it has to do in order to make a usable browsing solution out of Skyfire, because right now it is only good for loading Flash video content.
These were out thoughts on the Flash video playing Skyfire Browser 2.0. It's an app that is very far from perfect, but still great to have. So, it's your turn now – sound off in the comments!