Siri possibly threatened by old Excite patents?
11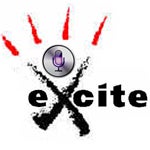 For all of you youngsters reading this, you should know that there were in fact search engines before Google. Obviously Google ended up dominating a "survival of the fittest" battle in the ecosystem, but the battle left quite a few search-engine carcasses along the way. More important to the story at hand, those companies also had their own intellectual property, and sometimes patents have a way of becoming useful for things other than their original intended purpose.
This is what Robert Cringely believes has happened to
Siri
, Apple's new virtual assistance. While reading how Siri parses sentences into different "domains of expertise" to decipher your wish, he realized that the process sounded almost identical to how now-defunct search engine Excite used to process requests. According to Cringely:
"Here's how the ArchiText (later Excite) search engine worked. Every query was stripped to its significant words — subjects, objects, verbs and adjectives — then each query became a vector in a multidimensional space with each unique word being a dimension. "How do space rockets stay in orbit when they are flying through space?" would become a vector string one unit long for each of those words but two units long for the word "space." This bit of semantic DNA was then mapped against an index of millions of web pages that had all been similarly converted to multidimensional vectors."
Cringely goes on to claim that Excite's process sounds "darned similar" to the method that Siri uses to interpret queries. Cringley has something of a mixed track record on these issues, but in the end it wouldn't be surprising if search engine patents and Siri's technology were to overlap – they are in essence doing the same thing as they try to take a limited about of input and figure out what the user wants from an almost unlimited number of possible answers.
That's not to blame Apple – it's
pretty much impossible
to make anything in this day and age without violating several patents. It's also impossible to know which patents are valid and which ones aren't without a court fight. But given that there are court fights aplenty in the mobile space right now, those old Excite patents might make a handsome trophy for the Apples, Microsofts, and Google's of the world.
It's quite possible that the companies that now own those patents might find themselves quite a bit richer in the near future.
source:
I, Cringely
via
9TO5Mac