SheTaxis is a cab-booking app for women only
21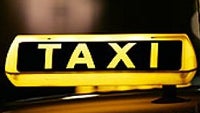 Come September 16th, there will be a new app and service to rival the likes of Lyft and Uber. Yup, yet another taxi-booking app, but wait – there's a twist.
Dubbed SheTaxis, the new service will allow female passengers to book taxi rides with female drivers exclusively. The drivers that work with the service will wear pink pashmina scarves as identification.
Stella Mateo, creator of SheTaxis, says that the app will help female passengers who prefer to ride with same-sex individuals, or just find it uncomfortable to ride with a male driver; at the same time it will assist female drivers to join an industry, which is currently still predominated by men.
The service will launch in New York City first, though it will be called SheRides there, since the city's regulations do not allow the word "taxi" in the name, and the app will initially only be available for iOS. An Android version has been promised, though no timeframe has been set.
What do you think of this app? Does it solve an issue that doesn't exist? Or is having a male taxi-driver becoming another growing First World problem?
source:
TheNewYorkTimes
via
Digital Trends