Samsung's opening statement calls Apple's suit "an attack on Android"
72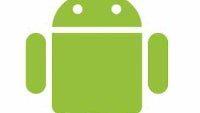 Apple and Samsung have exchanged opening statements in the second patent trial between the two tech firms. Apple is suing Samsung for $2 billion, while Samsung seeks $7 million. Apple's attorney, Harold McElhinny, showed video of the original Apple iPhone introduction made by Steve Jobs and accused Samsung of copying features like slide-to-unlock. McElhinny used what he called a "cut and paste" approach to design the Galaxy line of smartphones and the Galaxy Tab line of tablets.
During Samsung's opening statement, attorney John Quinn said that while "
Apple is a great company, they don't own everything
." Quinn states that Apple's suit is an attack on the Android OS and accused Apple of trying to prevent competition. Turning to the jury, the attorney brought up the $2 billion that Apple is seeking from Samsung. That amount, said Quin, is "
a gross exaggeration and an insult to your intelligence
".
As the plaintiff, Apple will be presenting its case first with marketing executive Phil Schiller expected to take the stand. Samsung is expected to call on Google to provide some of its witnesses and experts. The Korean manufacturer is expected to use these witnesses to prove that it had licensed four out of the five patents it is accused by Apple of infringing. Also expected to testify on Samsung's behalf is the father of Android, Andy Rubin.
Some of the devices listed in filings related to this case include the
Samsung Galaxy S III
,
Samsung GALAXY Note II
,
Samsung Galaxy Tab 10.1
, the
Apple iPhone 4
,
Apple iPhone 4s
,
Apple iPhone 5
,
Apple iPad 2
,
Apple iPad 3
,
Apple iPad 4
,
Apple iPad mini
, and
fourth
and
fifth generation iPod touch
.
source:
WSJ
via
MacRumors
,
SlashGear