Samsung's new mobile processor production client is... Qualcomm!
21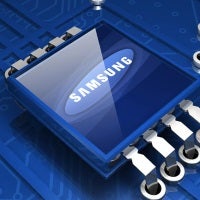 According to "industry sources" cited by South Korea's Yonhap News agency, renowned chip-maker Qualcomm has lended part of its mobile processor production to none other than Samsung's foundry business. Reportedly, this already had a positive effect on the division's earnings outlook compared to Samsung's lagging smartphone business.
Furthermore, Samsung will be supplying Qualcomm chips manufactured on a 14-nanometer FinFET production process. It will take a long and difficult slab of text to explain the technology, so if you are interested what makes it special, check out the video below.
Although Qualcomm is the leading international chip maker (with the exception of MediaTek-dominated China), the company doesn't have production fabs of its own. Meanwhile, Samsung is a dominating force in RAM and NAND memory production, but its Exynos line of mobile chipsets has a very limited market presence.
Even though the two companies are competitors in a way, it looks like both can benefit extensively from their deal. Qualcomm enlists a powerful manufacturing partner that's also a long-time client, while Samsung receives a second high-profile customer after Apple and additional know-how for its chip production.