Samsung's Chief Strategy Officer becomes an Apple fanboy at home
68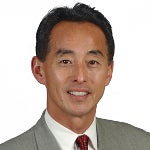 Are there two fiercer rivals in the world right now than
Apple
and
Samsung
? In the courtroom or in retail stores, both sides are trying hard to knock out the other. If the two aren't
battling over patents
, they are
fighting over sales
. The
Apple iPhone 5
battles the
Samsung Galaxy S III
for supremacy of the smartphone world and the Samsung produced
Google Nexus 10
has just become Android's best response to the
fourth-generation of the Apple iPad
.
"OK, so think about Apple compared to Samsung. I use a Mac, actually, at home. I've always used Mac, an iPhone, and an iPad. I also have the Galaxy. So I'm a great example."

"If you look at the strengths of Apple, in a way it's not the product per se. It's that consumers like their ecosystem such as iCloud. I like that my family 6,000 miles away in Korea is able to see my schedule and see all of my contacts and photos. It is sticky, but it is a proprietary architecture."-Young Sohn, Samsung Chief Strategy Officer
Even when Samsung acts as a supplier to Apple, providing the latter with some very important parts for the Apple iPhone and Apple iPad, there is so much tension between the two that
Apple is seeking another source for chips
. In other words, there is some real acrimony built up over years of fighting. That what makes the story of Samsung's Chief Strategy Officer Young Sohn, so hard to believe. In his own words, Sohn says that "
I'm responsible for driving strategy and innovation globally. My job is to work with our team in the U.S. and Korea, including the CTO and M&A office, to identify new technologies and markets around the world."

In an interview with MIT Technology Review, Sohn makes a startling admission. "
I use a Mac, actually, at home. I've always used Mac, an iPhone, and an iPad. I also have the Galaxy
." Even the reporter conducting the interview seems stunned for a second and asks the Samsung executive if he is still using Apple products. Sohn responds by saying, "
At work I'm using Samsung devices; Apple at home, mainly because all of my systems and files are done that way. That's sticky, you know?
"
Does the Chief Strategy Officer at
Coke
drink
Pepsi
? Does the CSO at Google search using Bing? Does Mark Cuban go to a Dallas Mavericks game and root for the other team? And further on in the interview, the Samsung executive admits to liking Apple's ecosystem in the form of iCloud. He even seems to say that the ecosystem is more important than the phone itself. Pointing out the
Samsung GALAXY Nexus
owned by the interviewer, Sohn says, "
Look at your phone [Samsung GALAXY Nexus]. It's a better phone, in my view. It's a better display. It's faster. But eventually the connected ecosystem is really critical
."
A Samsung executive praising Apple products. Is this the first sign that the Mayans were right?
source:
MITTechnologyReview
via
Gizmodo