Samsung's Bada getting lots of love from operators
This article contains unofficial information.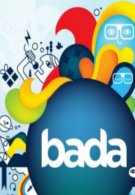 It's always essential to come out of the gates knowing that your mobile platform has what it takes to keep users interested in it. So far there are some hints that Samsung's own Bada mobile platform is getting some rave responses from global mobile operators; according to Kim Hyung, vice president for strategic planning at Samsung. Samsung expects to place Bada in meeting consumer needs with a speedier and flexible operating system than other smartphone operating systems. The number two mobile phone maker expects to see 40 different kinds of smartphones to be released this year – although they didn't state any official numbers as to how many of them will be Bada-based smartphones. There are even rumors about them releasing a Bada-based smartphone through SK Telecom as early as July – with the rest of the world getting treated much earlier to a Bada phone sometime in April or May. As for the growing popularity of the Android platform, Samsung expects to release a new model with Android
2.1
on board after releasing four models to date with the platform. Finally, Windows Mobile gets the least attention because Mr. Kim hinted to further reductions in the dependency on Microsoft; although Samsung has no plans on dropping Windows Mobile altogether.
via
Telecoms Korea