Samsung working on forming a partnership between Tizen and Firefox OS
54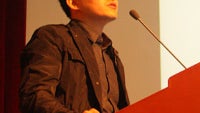 Just how badly does Samsung want to split from Android? Amid rumblings that the Korean based manufacturer feels responsible for Android's success (to be fair, Samsung does have the lead in global market share amongst smartphone manufacturers), Samsung's Chief Secretary Wonsuk Lee said at an HTML5 conference that the company is working on fostering a relationship between its Tizen OS and Firefox OS.
Lee noted that since both Tizen and Firefox OS are HTML5 based, apps written for one platform can work on the other. While Firefox OS is expected to be used mostly on entry-level models (with some exceptions like the Geeksphone Revolution which we told you about on Thursday), Tizen is expected to be able to work on high-end and low-end models as well,
Speculation has Samsung eventually competing against iOS and Android with a Tizen-FirefoxOS combination, but something like that is a long way in the future. The oft delayed initial Tizen offerings from Samsung are now going to be released sometime in the first half of the year, according to Lee. As for Firefox OS, Mozilla is keeping the use of that name for the phones being produced for its carrier partners. Boot2Gecko is the name of the OS being used on handsets created for OEMs. That means that a Tizen-Boot2Gecko hook up would be the actual partnership being looked into by Samsung.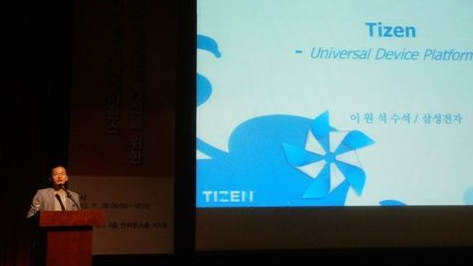 Samsung's Chief Secretary Wonsuk Lee talks Tizen at an HTML5 conference
source:
ZDNet
via
SamMobile
,
BGR
Recommended Stories