Samsung vs Apple: average phone prices comparison, or why Apple makes much more money
31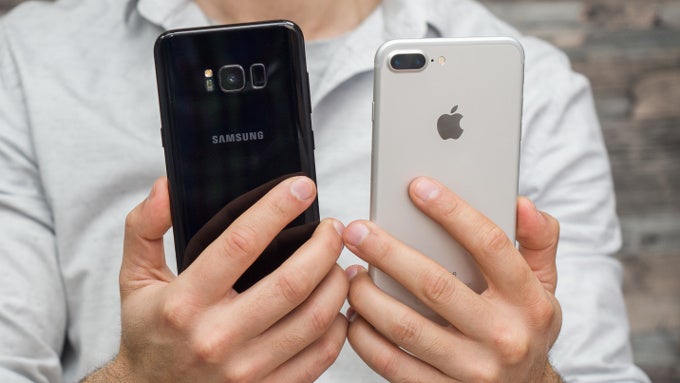 The average price of a Samsung smartphone has grown to its highest in three years in the second quarter of 2017, thanks to robust sales of the flagship Galaxy S8. The ASP for a Samsung phone reached $235, growing slowly but steadily from a low of $227 around the failed Galaxy Note 7 launch.
Samsung sells 50% more phones than Apple, but its ASP is a third that of iPhones
And if you are looking for one number to explain why Apple is making much more money in profits than Samsung than look no further than average selling price. Despite selling much less phones per quarter than Samsung, the average selling price of an iPhone in the past quarter stood at a whopping $695, nearly three times higher that of an average Samsung phone.




Apple achieves this by selling high-end phones almost exclusively. Its cheapest phone, the iPhone SE sells for $400, while Samsung has a huge number of cheaper phones that drag the average selling price of its phones much lower.




And while the Samsung Galaxy S8 has brought the ASP up, it's nowhere near the $289 average price Samsung was hitting in 2013. Meanwhile, Apple has seen huge demand for its more expensive iPhone 7 Plus, and plans a luxury bezel-less iPhone 8 (codenamed 'Ferrari') with a rumored price of around $1,200.