Samsung unveils world's first monitors that can wirelessly charge your smartphone
22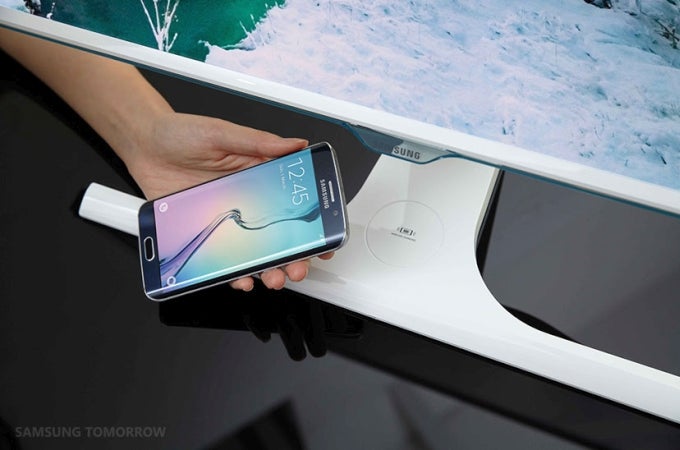 With the
Galaxy S6
and the
Galaxy S6 edge
, Samsung brought a lot of fundamental changes to its flagship smartphone lineup. Aside from a revamped design, new build materials, and the omission of a microSD card slot in favour of faster UFS 2.0 internal storage, Samsung also said farewell to the removable battery, one of the traditional advantages of the Galaxy S series. To make up for what's only an average battery life by modern standards, Samsung equipped the Galaxy S6 and the Galaxy S6 edge with wireless charging. In fact, in an attempt to make sure that you wirelessly charge the Galaxy S6 series, Samsung made its two handsets compatible with both major wireless charging standards, Qi and PMA. Looking into the future, it seems very likely for the upcoming
Galaxy Note 5
and
Galaxy S6 edge+
to come with native wireless charging capabilities.
It's in this context that Samsung has just announced the world's first monitors with embedded wireless charging docks. The two Samsung monitors in question are the 24-inch S24E370DL and the 27-inch S27E370DS. At the base of the monitor stands, Samsung placed a wireless charging dock that can provide power to your smartphone or any other Qi-compatible device.
Both monitors run at a resolution of 1920 by 1080 pixels and they both come with AMD's FreeSync technology, one that eliminates screen flickering by adapting the refresh rate of the monitor to the output of the GPU. Samsung also mentioned that its two new panels come 178-degree viewing angles, meaning that your co-worker will almost always be able to tell if you're actually doing some hard work or browsing 9GAG or breaking out a game of Solitaire. Other specs include a 4ms response time, as well as HDMI, DP and D-Sub ports.
At the moment, details are sparse regarding the two monitors, and we have no information regarding pricing or availability. We're likely to hear more about the two Samsung monitors in early September at IFA 2015 in Berlin.
The idea of integrating wireless charging docks in objects that usually serve another purpose is definitely not new. So far, Ikea seems to have the coolest wireless charging project of them all,
furniture with embedded wireless charging docks
.