Samsung to infuse premium features into its low range smartphones
21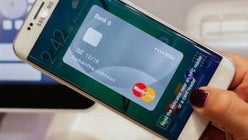 Sammy has been changing the way it does things – that's pretty well known by now, and instantly noticeable by anyone who compares the
Galaxy S6
to the
Galaxy S5
. However, the company didn't just focus on making their flagship more shiny – it also brought some bling to the low-, mid-, and upper mid-range niche with the
Galaxy A3
,
A5
,
A7
, and
A8
. Yes, Sammy is restructuring, and is planning to offer less smartphones in every tier, but make them more desirable in an attempt to stabilize its monstrous presence on the market.
Seems like slim metal bodies are not the only thing Samsung intends to use to make its lower-tier smartphones more alluring, however. According to The Korea Herald, an industry source whispered that Sammy also wants to install fingerprint sensors on it's low- and mid-range handsets. In 2015, as you most probably know, Samsung really upped the quality of its biometric scanners, so that'd be a great feature for anyone who doesn't want to shell out for a top-class smartphone.
Secondly, Samsung, reportedly, plans to install Samsung Pay on these handsets, making it available to even more users. This is great news for the service, as Samsung Pay currently has the potential of being the most useful and widespread digital wallet, thanks to it being able to function with any kind of magnetic POS terminals, instead of needing special tech installed by the retailer. This rumor also comes on the tail of another report, which claimed that Sammy may allow the service to be
installed on other Android smartphones
as well, so it seems that the company may in fact be devoted to reaching as large a userbase as possible with its Pay service.
Recommended Stories