Samsung product chief says Apple-Samsung case is an absurd battle over who owns the rectangle
26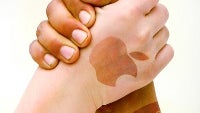 The
Samsung-Apple trial
has kicked off and it will be a few lengthy days and weeks for both companies' legal teams. Just as the patent war starts to really heat up in court, Samsung's Chief Product Officer, Kevin Packingham, sat for an interview for Wired focusing on Samsung's side of the story.
You probably already know much of the history. Apple first fired against Samsung with allegations mostly focusing on design patents infringed by the Koreans. There is little true R&D patterns in question, mostly design, and sometimes it gets as vague as Apple defending the rectangle form of a smartphone.
"We're all scratching our heads and saying, "How is this possible that we're actually having an industry-level debate and trying to stifle competition?" Consumers want rectangles and we're fighting over whether you can deliver a product in the shape of a rectangle," the Samsung executive explained.




Samsung obviously seems surprised by how vehemently Apple has jumped to defend design in wider terms like the shape and form. The shock seems to stem from the fact that the mobile industry was living rather peacefully before Cupertino launched the iPhone.


"In the current environment, there's just one company that's firing the first shot consistently. Most everybody else seems to be getting along really well," Packingham noted.


And it seems that's true - even when questions arose in the past, they were relatively quickly settled with much less of the current legal woes. Are Apple's patent claims too vague? Judge Koh will decide in the coming days, but in the meantime let us know about your sentiment for this case in the comments below.
source:
Wired