Samsung is reportedly developing its own take on the AirPods, complete with Bixby integration
44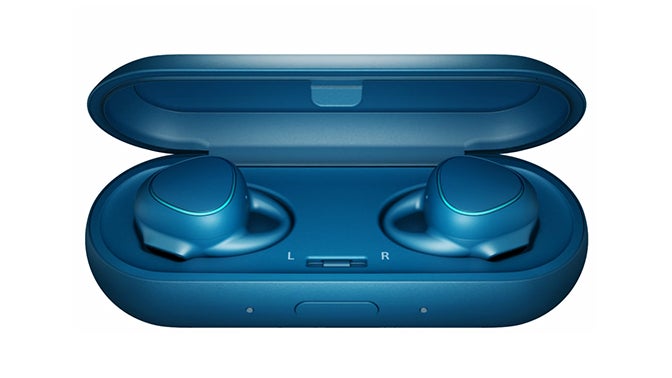 The Gear IconX already exist, sure, but they feature neither Bixby nor battery life
Now that Bixby Voice has
finally been launched in the U.S.
, Samsung is in desperate need of ways to push it down consumers' throats: sure, it has the dedicated hardware button on the S8, but that's no guarantee anyone will actually try out the fresh-faced virtual assistant. And it seems that in order to accomplish that, Samsung is going to take a page from Apple's playbook.
You see, according to a new report from Korean-language publication
Etnews
, Samsung is now working on a Bixby-powered earset, following the recent backtracking on its plans of building a Bixby smart speaker. And if you're wondering what exactly a Bixby earset could possibly be, look no further than the
AirPods
— Apple's own take on the wireless headphone has often been accused of being a vehicle for Siri.
The report itself also makes specific mention of the AirPods as well, but to illustrate a feature of the Bixby earset they don't have. Namely, Samsung has apparently developed a better solution of isolating the user's voice from their surroundings, which somehow makes use of the user's own body.
The report goes further than that, though, and speculates that Samsung is also eyeing a launch alongside the
Galaxy Note 8
, with a possibility of the earphones being included right in the box.
An unnamed Samsung executive reportedly claimed the device is still not fully official, and that no specific progress report can be given at the moment. Or in other words, it just might get canned like the Bixby smart speaker before it. Also, it's worth noting that even if they do become a real product, the chances of a global launch are minimal: Bixby Voice is only available in the U.S. and South Korea.