Samsung's latest patent suggests in-air gestures could be just around the corner
17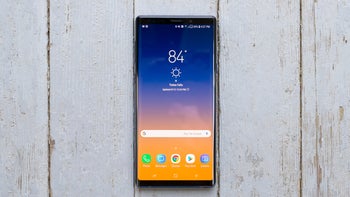 Current smartphone interfaces rely heavily on taps and swipes, but a new patent application from
Samsung
hints at a new way to interact with phones that will remove the need to even touch the displays.

The new method described is based entirely on motion and in-air gestures. Specifically, Samsung would fit compatible devices with a new sensor unit that is capable of recognizing motion. When this happens, the sensor will automatically activate the gesture-based interface. These gestures will include swiping from left to right, or up and down in order to scroll through pages, and a new space tap that will simulate a traditional tap. Also, covering the display entirely will switch it off.
In general, it seems Samsung has a very specific group of customers in mind that could potentially benefit from it. See, while touchscreen panels are viable options in almost all scenarios,
the South Korean giant
does mention that their usefulness is reduced significantly in countries where extremely low temperatures are common during the winter periods. Separately, the company does also note that the feature could benefit drivers. After all, touching the display of a smartphone or a built-in entertainment system is both unsafe and impractical while driving.
This patent isn't the first time in-air gestures have been hinted at – rival
Apple
is also said to be working on an implementation of its own – but it does suggest that Samsung's alternative could be just around the corner.