Samsung hires ex-Googler to head its media content divisions
2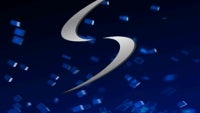 Dave Eun, who has been previously in executive positions at AOL and Google, has been hired by Samsung to head its media content divisions. As with his previous jobs, he will probably be responsible for building media partnerships, and improve on Samsung's entertainment offerings for its smartphone, tablet and TV lineups.
The company hasn't provided specifics yet on what exactly will Dave Eun be presiding over, but some kind of a transition might be brewing over at Samsung in that respect too.
The CEO recently announced
a significant push towards software execution
, which will include r
evamping interfaces for sure
, but content partnerships with entertainment providers might also be a big part of this effort. Samsung currently offers its Hubs for music, video, magazines and other media channels on its smartphones and tablets, so the richer the content choice there gets, the better. Hopefully the prices will go down too.
via
electronista
Recommended Stories