Samsung and Qualcomm file trademarks for smartwatch related devices
16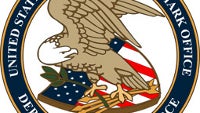 Korean manufacturer Samsung has filed a trademark application for the name Samsung GEAR. Doesn't that sound like the name of a smartwatch to you? Back in March, Samsung VP Lee Young He confirmed that
Sammy is working on a smartwatch,
but did not give out any clue to a possible name of the device
.
On the other hand, Apple's smartwatch was dubbed
iWatch
by the media from the get go and the Cupertino based company has just started filing to trademark that title in a number of countries
including Japan
,
Mexico
and Russia.
Samsung's filing had a primary description of the device that could have been for anything while the secondary description lists wristbands, bracelets, and "
watches that communicate data to personal digital assistants, smart phones, table PCs, PDA, and personal computers through internet websites and other computer and electronic communications networks...
"
Meanwhile, Qualcomm has trademarked the name
TOQ
for a device that will be a "
personal communication hub in the form of a wristwatch; portable electronic devices for transmitting and reviewing text, data, image, and audio files; hands free devices for mobile phones; battery chargers
." The company, not known for producing actual finished goods for consumers, could be ready to offer chipset solutions to smartphone manufacturers and might be readying a reference device to show the likes of Samsung, LG, Google and Microsoft what Qualcomm can offer them when it comes to powering a smartwatch.
source: Phandroid (
1
), (
2
)