Samsung's Super Night Shot camera update lands on the Galaxy Note 9, too
6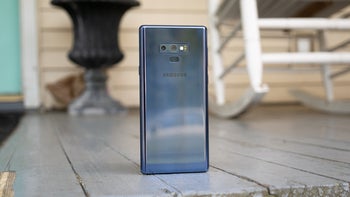 There's no arguing that Huawei opened the floodgates with its AI-assisted Night regime that takes a bit to stitch several exposures together with the resulting photo much
clearer than if you shoot in the normal way. Google perfected it, however, with its dedicated
Night Sight
camera mode that takes
much shorter
to do the same thing.
Back in the spring, Samsung recently introduced a similar option called Super Night Shot Mode, but it was a part of the Night Scene mode in its Scene Optimizer feature that recognizes up to 30 different subjects and situations and adjusts the camera accordingly. That means it turned on automatically when the phone decided that the conditions call for it, and you couldn't just use it at will.
Recently, however, Samsung introduced a much improved versions of the Super Night Shot Mode that can be turned on manually, and has even
brought it down to the S9 family
. Where does that leave the
Galaxy Note 9
? Not neglected, of course, as the
Galaxy Club
is reporting that this puppy is also receiving the June camera update with all the Night Shot improvements in tow.
Granted, while this autonomous night shooting update still hasn't rolled out to all models globally, at least the one on the Note 9 is not hollering from distant Asia, but from Germany, where the firmware in question is tagged as N960FXXU3CSF9, and brings with it the automatic QR code scanning thingy as well.