Samsung Rogue quietly enters Verizon stores, to be launched soon?
19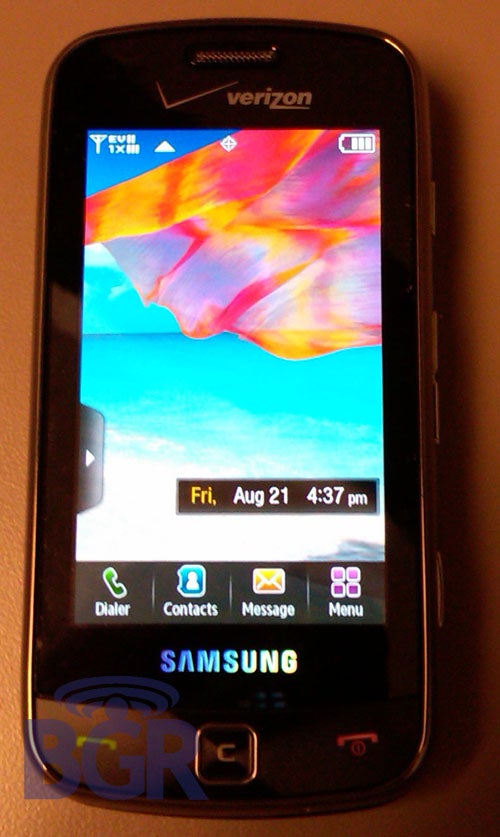 The Samsung Rogue is apparently making its way into Verizon stores in preparation for an upcoming launch. The device, the sequel to the much maligned Glyde, is equipped with a resistive, touchscreen display, 3MP camera with AF and video capture, a side-sliding QWERTY keyboard and support for EV-DO rev.A.
Those who have a memory that goes beyond 6 months might recall the problems that Big Red customers encountered with the Samsung Glyde. With a capacitive touchscreen and a side-sliding QWERTY, Verizon had high hopes for this model. However, problems with the touchscreen and connectivity issues with the switching equipment, led to the Glyde being pulled from many Verizon stores as we
reported
last November. Then, we
informed
you about a Glyde Refresh model that replaced the capacitive screen with a resistive display.
As soon as we hear about a launch date for the Rogue, we will pass it on to you. Pricing is also an unknown at this point. Hopefully for Verizon, Samsung and those who become Rogue owners, there will be no issues with this model and things will glide smoothly after launch.
Samsug Rogue Preliminary Specifications
source:
BGR