Samsung Orbis smartwatch with rotary bezel and digital crown to be unveiled at MWC
20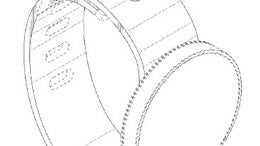 Samsung is gearing up for a Gear competitor (pun intended) come the MWC expo, it seems. So far it has released several smartwatches under the Galaxy Gear brand, with none earning the accolades that were hoped for from smart wearables.
Since Apple announced its own Watch gizmo, however, Samsung has apparently been hard at work prepping its own smartwatch blockbuster, tip sources, codenamed Orbis. Last week we heard that
Samsung will be announcing a round timepiece during the MWC expo
, and today this information got reconfirmed, revealing a few more nuggets of information about Samsung's direct Apple Watch competitor.
The Orbis contraption will apparently be more stylish than the current Samsung endeavors in the field, and sport a rotating ring on its top, which would do away with the most pressing issue of smartwatches - navigating the interface on their tiny displays. Furthermore, Orbis will allegedly sport a "crown-shaped power button," whatever that means. Apple sports something similar on its own clever timepiece that it uses for scrolling, or zooming, but on Orbis those will be reserved for the rotating bezel at the top. The power key will eventually be used for launching stuff, waking up the watch, using S Voice, and so on. In any case, design will be what will make or break the Samsung Orbis, so we can't wait for more leaks to trickle down the rumor pipe.