Samsung J2 Pro is the smartphone for those who don't want internet connectivity
7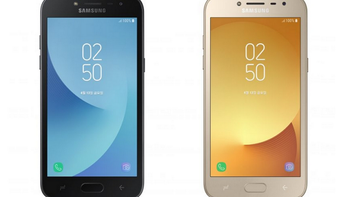 When you think about all of the things you can do with your smartphone, naturally you grasp the importance of internet connectivity. Without this connection, you wouldn't be able to use the browser on your phone, or open up most apps. But believe it or not, there are some consumers (a rather small subset) who want a smartphone, but without the ability to be connected. This leaves the device offering a limited number of capabilities, especially for a phone using the word "Pro" in its name.
The Samsung J2 Pro comes with a 5-inch display carrying a 540 x 960 resolution (qHD, not to be confused with QHD). So far, you have the makings of a "mini" handset. The chipset powering the phone carries a quad-core CPU running at a clock speed of 1.4GHz, and 1.5GB of RAM is inside. The amount of native storage is 16GB, and the camera combo weighs in, back to front, at 8MP and 5MP respectively. Keeping the lights on is a 2600mAh battery, and there is a fingerprint scanner. An unknown version of Android is pre-installed.
So what can the Samsung J2 Pro do? Well, it can make phone calls. And yes, it can receive phone calls, too. It also will send/receive text messages. Priced at 199,100 Korean won (equivalent to $190 USD at current exchange rates), the J2 Pro would make a great phone to give the kids if you're the type of parent that worries about the little ones going online. You also have to be the kind of parent that doesn't care that their kids will be teased endlessly. Senior citizens, many of whom don't quite grasp how a regular smartphone works, would be another possible target that Sammy can market this device to.
Unfortunately, the Samsung J2 Pro will reportedly be offered in Korea only, and that is a terrible shame. Judging from the questions that House and Senate members tossed at Facebook co-founder and CEO Mark Zuckerberg this week, most members of Congress might be best served by a phone that doesn't go online.
source:
SlashGear