Samsung Galaxy S9 to come with extremely high screen-to-body ratio, rumor claims
52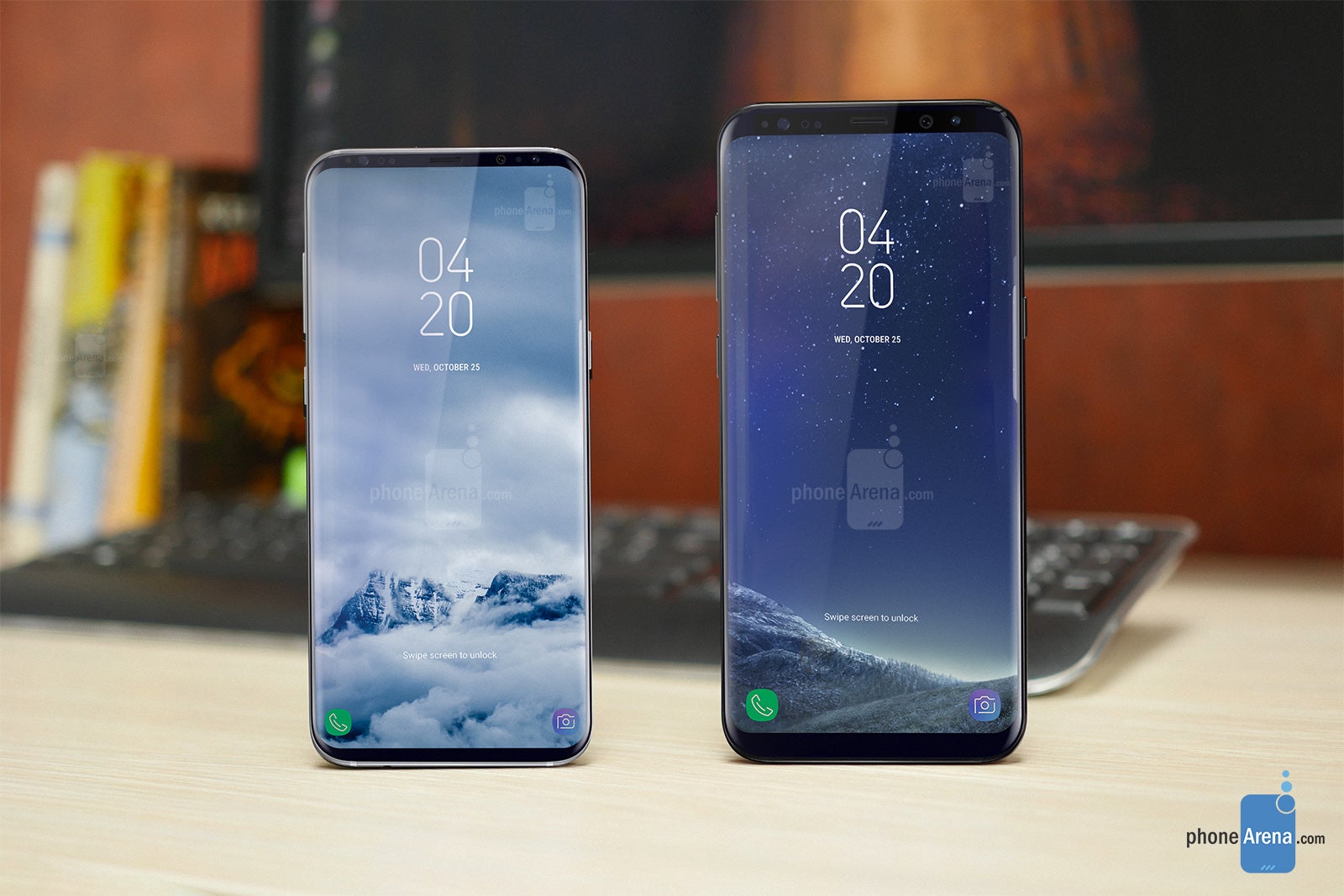 Galaxy S9 concept (left) next to a Galaxy S8+
The rumor mill is spinning hard yet again, this time powered by the gossipy winds of Samsung's next flagship. The latest
Galaxy S9
speculation comes from
SamMobile
. An unnamed tipster has, well, tipped the media outlet that the 2018 flagship will boast a very high screen-to-body ratio.
According to the source, the Galaxy S9 will come with a screen-to-body ratio of up to 89-90 percent. If you don't happen to know what the term means, it tells you how much of the surface the display represents when compared to the whole device. For comparison, the screen-to-body ratio of its predecessor, the
Galaxy S8
, is just north of 84%, while most other "all-screen" phones hover between 78-82%.
In order to achieve this engineering feat, Samsung will apparently trim the bottom bezel of the Galaxy S9 to an almost non-existent state, while its top bezel will be narrower than the bottom bezel of the S8.
Of course, this information is unofficial and should be taken with a healthy dose of skepticism. Still, it certainly sounds plausible, given Samsung's unrivaled expertise with OLED displays. In any case, we might not wait too long before finding out, as the Galaxy S9 and S9+ might be
revealed as early as next January
.
Disclaimer
: The mockup images featured in this material have been created by PhoneArena and are based on preliminary information about the device(s) they portray, such as (but not limited to) factory CAD drawings and leaked live photos of the device(s). As such, the images found herein may not be fully representative of the final design of the device(s) they portray.