Samsung Galaxy S5 for Verizon and AT&T are rooted; $18,000 bounty to be collected?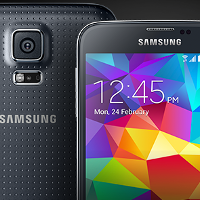 Toward the end of last month, we told you that the
Samsung Galaxy S5
for Verizon and AT&T had been locked down so tight, that
a number of XDA members offered a cumulative $18,000 bounty
to the person who could come up with a method to root those specific models. Now, there might be a winner. According to XDA member
geohot
, he has come up with a tool that will bring root access to the flagship phone.
According to
geohot
, rooting the Galaxy S5 also apparently disabled secure container KNOX, and the method is available for almost all Android phones sporting a kernel build date before June 3rd, 2014. Newer HTC and Motorola phones are not included because they are write protected.
Just keep in mind that you should know what you're doing before embarking on this adventure. If you don't, you could end up bricking your phone. And of course, your warranty will be reduced to toilet paper, so make sure that this is something that you really, really want to do.
source:
XDA