Collect $18,000 for being the first to root the Samsung Galaxy S5 on Verizon and AT&T
56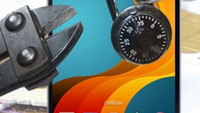 The hack and mod community is so desperate for a way to root the
Samsung Galaxy S5
, that an $18,000 bounty has been placed upon the task. Over at XDA, the details of the offer are posted. The $18K is not a payment made by one entity. Instead, it is the sum of a number of individual pledges ranging from $5 to as high as $4000.
To collect the reward, the winner must be the first person to do the following: Exploit a fully stock VRU1ANCG build to gain root access, and make a post in the appropriate XDA thread with photos and screenshots. The winner also must provide step-by-step instructions that anyone can follow. In addition, to collect the cash, you need for one XDA member to confirm that your method works on a stock Galaxy S5 with VRU1ANCG build. Do all that, and collect your prize via PM with each member who put up a cash reward.
"As the logical (and expected) progression from the S4, the S5 is locked down tighter than a drum – and the consensus on this device is that root would be worthy of higher accolades, than what root and unlocked bootloaders would have garnished in past Galaxy devices."-Demiurge7, XDA member.
Good luck! Now get to work.
source:
XDA
via
BGR