Samsung Galaxy S Advance in unlocked form is selling for $305 today only
8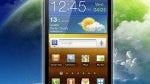 There's no question about it people, there are a ton of smartphones that never see light over here in the US. Well, we can sometimes see certain European models making their way through third party retailers, but then again, most people wouldn't bother due to the exorbitant prices attached to them. Luckily, there's daily sales web site dailysteals.com that has one juicy Android powered smartphone not typically seen in the US that's priced reasonably for a limited time.
For today only, you can pick yourself the mid-range
Samsung Galaxy S Advance I9070
for
$305 with shipping included
. Indeed, it's only marginally higher than some high-end smartphones that can be purchased at a carrier store, but this is a model that's not particularly sold in the US – so yeah, you can stand out amongst your circle of friends for having something unique.
Actually, you get an
unlocked model
of the Samsung Galaxy S Advance with your purchase, which means that you'll be able to pop in your SIM and start using it. Even better, you won't have any worries if you travel abroad constantly (or briefly) because it's compatible with most of the GSM networks out there.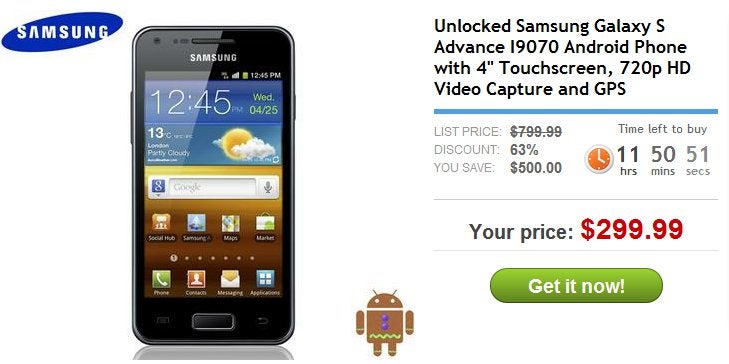 Like all of its offers, you only have until
midnight tonight
to purchase the smartphone, because after that, you'll probably have to fork out more to pick it up at its normal retail value of $600 and up.
source:
DailySteals