Samsung Galaxy S 4 rumors officially denied
11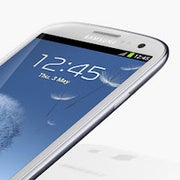 Well, what do you know, the
rumors about a Samsung Galaxy S 4 smartphone coming in early 2013
have been put to rest. This morning, the Korean company took to Twitter and stated (in Korean) that the
speculation being spread by the media is not true
. What started the rumors was a post in the
Korean Times
, claiming that the
Galaxy S III
successor was to be announced at MWC2013 in Barcelona and launched internationally in March at the latest, with an even bigger display and a quad-core Exynos processor.
With the success of the Galaxy S lineup, there is little doubt that Samsung will one day release a follow-up to its current top-of-the-line smartphone, yet a March release seemed rather unlikely, which is why we didn't buy the rumor in the first place. After all, the Galaxy S III was announced in May of 2012 and released shortly after, so a March 2013 release for its successor would have been a bit early.
So there you have it, Samsung Galaxy S III owners: you can now rest assured that your shiny smartphone will not be replaced with a newer model only 10 months after launch. And those who were hoping to see the fourth Galaxy S smartphone earlier than expected, better brace yourselves for a lengthier wait.
[알려드립니다] 일부 언론에서 보도한 '갤럭시 SⅢ 후속모델 출시 예정' 이라는 추측은 단순루머일 뿐 사실이 아닙니다. 정해진 게 아무것도 없는데 왜 이런 소문이 퍼질까요 ㅜㅜ

— Samsung Electronics (@samsungtomorrow) September 18, 2012