Samsung Galaxy Q to come with foldable dual-screen display?
12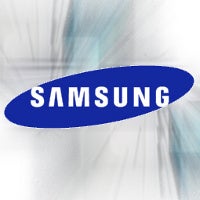 We've been hearing about an alleged mysterious
Samsung GT-B9150
, aka the Galaxy Q, a device that is now rumored to be a bit too good for reality. Why? Well, it features a flexible display, but not the kind you imagine - think of a Kyocera Echo on steroids.
At least that's what rumor says. The Galaxy Q is portrayed as having two displays that fold into one, and each of them features a resolution of 1920 x 1080 pixels. All of that is said to be coming at Mobile World Congress at the end of the month, but while we strongly doubt this, here is what the rumor says about this device.
The Galaxy Q will be powered by a 1.7 Ghz dual-core Exynos 5250 processor working along with 2GB RAM. It's said to be equipped with an 8MP rear camera and a 2MP front camera, and runs on Android 4.
2.1
Jelly Bean. Best of all, it comes with a huge 3,500mAh battery.
Do you believe this dual-screen weird device will actually get released by Samsung at MWC? And would you get one of those? Sound off in the comments below.
source:
MobileGeeks
via
Android Authority