The Galaxy Note 10 doesn't have a headphone jack, here's why
35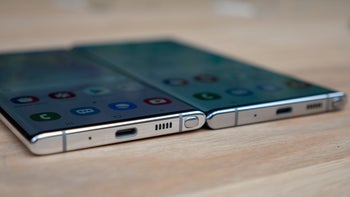 The Galaxy Note 10 and Note 10+ are officially Samsung's first mainstream flagships to not include headphone jacks. The move is bound to cause a fair amount of controversy, especially considering Samsung's criticisms of Apple in the past for doing the same thing, but the company has at least tried to justify its decision.
Speaking to
The Verge
, a Samsung representative said the removal of the 3.5mm headphone jack has created extra room for a slightly larger battery. Specifically, the Galaxy Note 10 and Note 10+ now include cells that are around 100mAh larger, which equates to an increase of between 2 to 3 percent. For reference, OnePlus managed to increase the capacity of its battery by 400mAh when it removed the headphone jack on last year's OnePlus 6T.
Allegedly, the change has also helped improve the haptic feedback on both phones. Why? Because there's now one less hole in the phone, something that should help create a tighter internal structure.
Although your old headphones aren't compatible with the Galaxy Note 10 duo, the smartphones should ship with a new USB-C to 3.5mm headphone dongle inside the box. And if for whatever reason you lose the dongle, Samsung will likely be selling it separately via its website. If you're not too fussed about the quality of your headphones, the company's latest flagships also ship with a decent pair of USB-C ones inside the box, therefore removing the need for silly dongles.