Russel Brand throws paparazzi's iPhone out the window: "a tribute" to Steve Jobs
13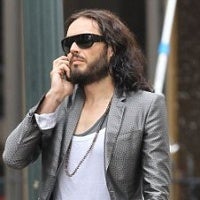 After yesterday we found out about Apple refusing to treat celebrities specially and refusing to give an iPhone earlier than the public launch to NBA superstar Shaquille O'Neal, today there's another piece of weird celebrity iPhone news.
Paparazzi apparently tried to snap a picture of British-born comedian and movie star Russel Brand with an iPhone. Brand snatched the phone and threw it away as hard as he could. Unfortunately for the comedian, there was a window on the phone's trajectory and he broke it. TMZ posted pictures of Brand snatching the iPhone and of the broken window. Later on he was arrested after turning himself in to police. The comedian paid $240 for the property damage.
Interestingly, Brand defended himself with a typically ironic tweet:
"Since Steve Jobs died I cannot bear to see anyone use an iPhone irreverently, what I did was a tribute to his memory."
He was later released after submitting a $5,000 bail.
Russel Brand has previously had trouble with journalists. In 2010, he was arrested for allegedly attacking a paparazzi at an airport in Los Angeles. With the camera improving steadily on the iPhone 4S, we can imagine more celebrities may want to pay such "tributes" to Steve Jobs, don't you think?