Ricoh Theta V hands-on
3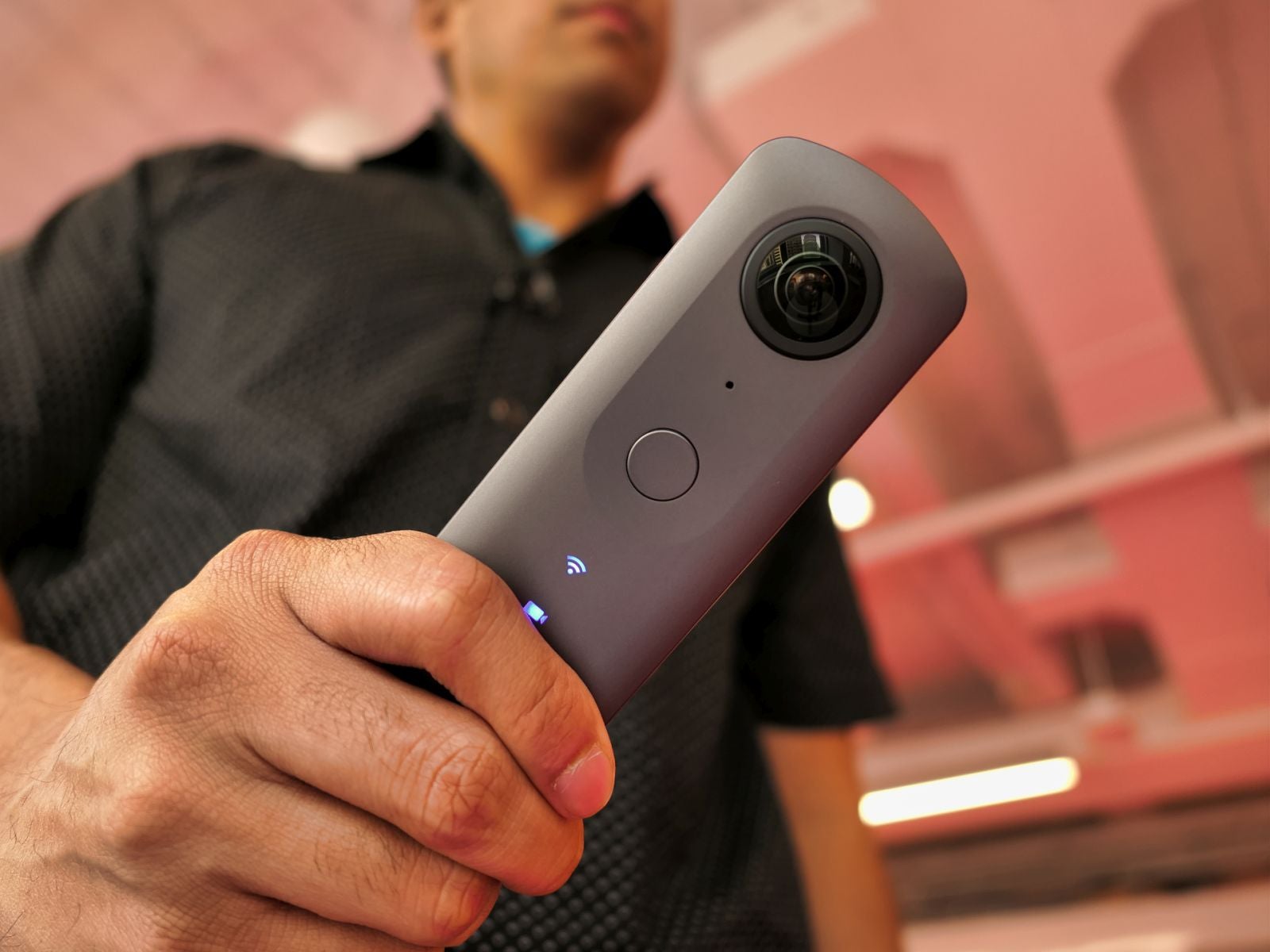 Recording 360-degree videos is something we're increasingly seeing more and more, but when it comes to a dedicated solution, one name primarily comes up in the mind of consumers. And that's none other than Samsung's Gear 360, whether that's the new or old one, it remains to be the most popular in the mainstream channels. Aficionados, however, will probably mention another name: Ricoh.
The Ricoh Theta S was one of the big names that ruled the scene prior to Samsung's arrival, but its successor is hoping to reclaim that top spot once again. With the introduction of the Ricoh Theta V during IFA 2017, we got the chance to quickly take its latest 360 camera for a quick spin. Even though it looks very similar to its predecessor, will it have enough to be the premier 360-camera on the market for the mainstream masses?
It's tough to even realize we're dealing with a new camera here, just because it looks exactly like the Theta S before it. From the dimensions, to even the soft touch matte finish, it's pretty much unchanged from before. The good thing about this, though, is that the new Underwater Housing case will be compatible with the older 360-camera. While it appears utilitarian, unlike the "
cuter
" design of the Samsung Gear 360, the only complaint we have is that it lacks expandable storage, which means you'll have to monitor its 19GB internal storage.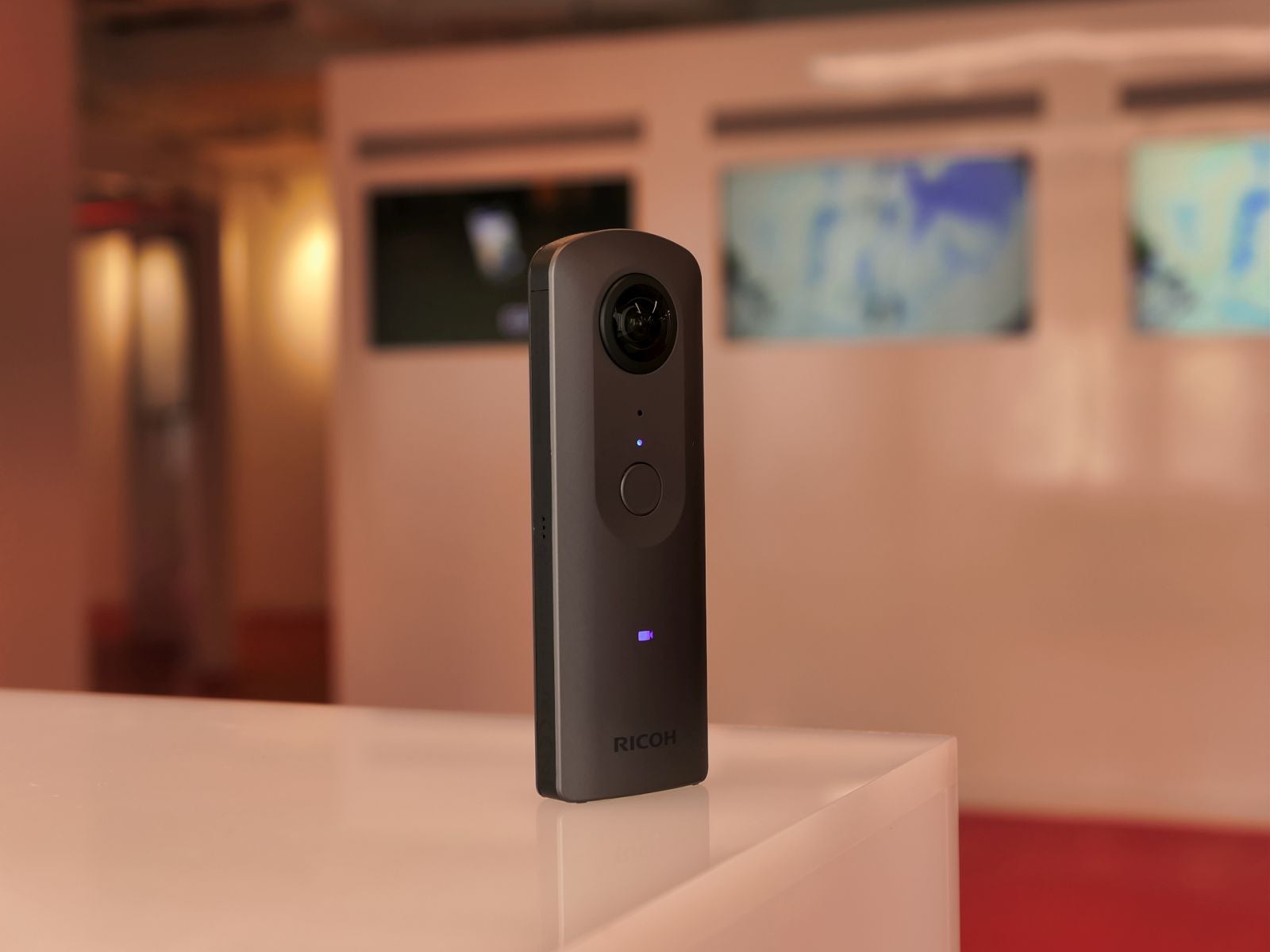 The biggest change to the Ricoh Theta V over its predecessor is its marked improvement to 4K video capture – whereas before, it topped out at 1080p at 30FPS. That's undoubtedly comforting to know, but its maximum capture of 3840 x 1920 at 30 FPS still pales in comparison to the higher 4096 x 2160 at 24 FPS rate of the new Samsung Gear 360. Needless to say, that's cause for some concern given that having more pixels to deal with is better when it comes to strapping on a VR headset and watching those videos in 360.

Some of the other changes to the Theta V include a faster high-speed data transfer rate that leverages Wi-Fi connectivity for 2.5x the faster speed, 1/250000 maximum shutter speed, ISO sensitivity up to 3200 using manual mode, remote playback using Miracast enabled devices, built-in gyro for top/bottom slant correction, and 3D spatial audio recording with its 4 microphones. And to top it off, it's powered by the Qualcomm Snapdragon 635.

Until we sit down and check out the quality from its footage against its rival, which in this case is the Samsung Gear 360, we can only hope that it has enough marked improvements to really be the go-to 360 camera for the mass market. However, that's going to be difficult because of the hefty $429.95 cost when it goes on sale mid-September. Despite that, we can be only hopeful that the price is justified by a solid performance.