Richard Wiseman wants to study your dreams then alter them with new Dream:On app for iOS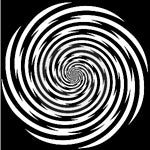 You are getting very sleepy. You turn in for the night, and place your iPhone at your bedside, running the new Dream:On app. You slowly dose off, and your iPhone suddenly springs to life. It listens until you're fully asleep, and then begins to play soundscapes that will create dreams of pleasant scenes of walking through a forest, or laying on a beach relaxing. Once the dream finishes, you awake to the app producing a gentle alarm to wake you. Once awake, the creator of the app asks you to give a description of the dream and the feedback is uploaded to his "dream catcher" database.
While the science behind the project is questionable, as many as 10,000 participants are expected to join in and contribute to the database of dream feedback.
App creator Richard Wiseman posted this interesting explanation video of the app and its intended results...
Call us skeptical, but whenever a psychologist's bio includes "Magician who went on to become a doctor," it raises serious questions as to the legitimacy of the science.
We'll continue to monitor Wiseman's progress and study results if and when they're published, but don't say we didn't warn you if you dream of a marshmallow wonderland and wake up with a mouthful of feathers and hole in your pillow.
The Dream:On app is available now for free in the
App Store
source:
Dream:On App Official Site