Results: do you use Assistive Touch?
10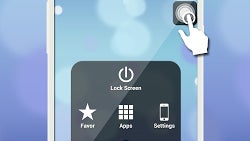 Assistive Touch is a feature, hidden in the settings of many Android phones and present on Apple's iPhones. It's a floating, transparent button, ever present on the phone's screen. Tap it and you get a custom menu, which allows users to interact with their phone easier — you can get access to home and back buttons here, as well as various gesture controls to activate certain phone functions easier.
Originally meant to help people with certain disabilities, the Assistive Touch menu has become the savior for people who manage to break their home or power buttons, as it allows them to use said functions, and is even regularly used by those who are just having trouble with the screen size of their phablet. On the other hand, though, the Assistive Touch bubble is rather unsightly, adds an annoying layer of manual UI management (read: trying to keep it out of your way when not in need), and some versions of it are either a bit finnicky, or take you through a plethora of side menus before letting you perform a certain action.
We thought we'd ask you - do you use it? Here's how you answered: