Results: curved screens are getting annoying
54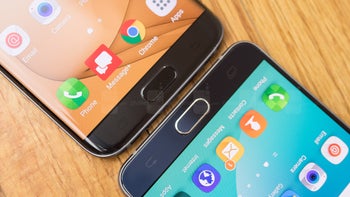 Samsung's curved
edge
displays are an impressive technological feat and do look cool. Well, they looked cool and fresh a couple of years ago, now — they are the signature appearance of a Sammy flagship, with its novelty slightly worn off.
While they allow for razor-thin bezels and futuristic looks, they also make it a bit more awkward to hold and use the phone, with accidental touches and thin frames that don't provide much of a grip.
We wondered — are we over the curvy screens? Especially since Samsung has removed flat-screened variants for its top-tier devices and everyone that wants a Sammy flagship is kind of forced to get an Edge one.
Well, it seems like a lot of people would rather see flat screens make at least a bit of a return. Either that, or remove the Edge displays from most flagships. In fact, just 30% of voters want the curvy screens to stay as they are, while the rest want some kind of change.