Reported Apple infighting leading to management leaving
22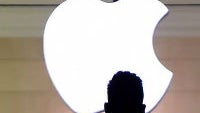 New reports are claiming that life isn't so rosy for higher ups at Apple. According to The Information, there is quite a bit of infighting happening with management at Apple that has already caused at least one manager to resign and may end up leading to more people leaving if Apple can't sort out what it is doing on "Project McQueen".
The so-called "Project McQueen" is reportedly what Apple is calling its efforts to build its own cloud infrastructure. Right now, iCloud is dependent upon Amazon Web Services, Google Cloud Platform and Microsoft Azure cloud services, but obviously Apple doesn't want that to continue. Apple has allegedly been spending more than $1 billion per year to keep iCloud running, and wants to cut those costs by having an in-house solution.
In addition to changing the iCloud infrastructure, the report claims there have been heightened tensions and arguments because management wants Siri's development team to adapt the personal assistant using iCloud services which would effectively mean the Siri team taking away bits of the iCloud division, and iCloud developers are understandably not too happy about that.
The report claims that one engineering manager has already resigned and more resignations could be on the way.