Remix OS on Mobile will allow you to have an Android smartphone that can also work like a PC
28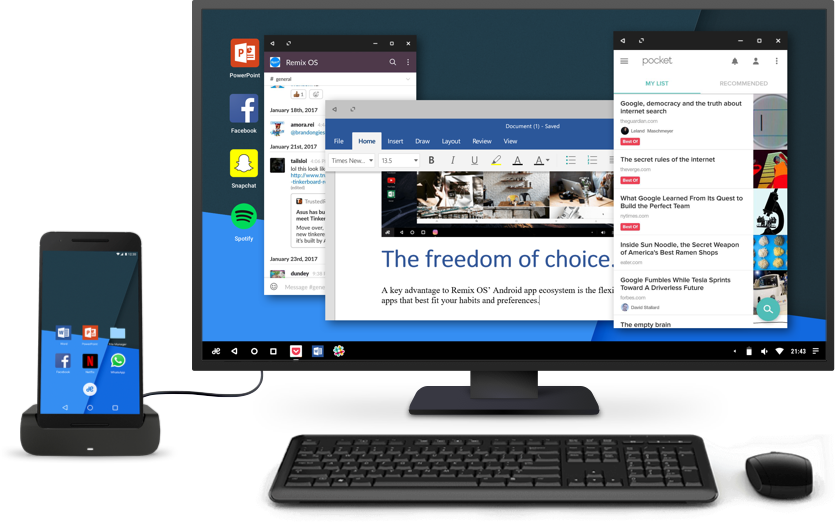 In 2015, a company by the name of Jide hit the scene with the Remix Ultra Tablet. The Remix Ultra Tablet featured a design very similar to Microsoft's Surface line of gadgets, but rather than running Windows, the Tablet was powered by something called Remix OS - Jide's custom take on Android with various elements that are very akin to a desktop operating system. The Ultra Tablet created for somewhat of a cult following, and Jide was quick to follow it up with the Remix Mini later that year. Dubbed as "The World's First True Android PC", the Remix Mini is a tiny $90 PC that can be plugged into your monitor so that you can run Remix OS on a larger canvas.
Today, February 21, 2017, saw Jide announce Remix OS for Mobile. As the name suggests, Remix OS for Mobile is the first port of Remix OS that we've ever seen for a smartphone, and it's quickly shaping up to be the most exciting project that Jide has ever embarked on. Remix OS for Mobile is a new custom ROM for Android, but it's quite unlike any other take on Google's mobile OS that we've ever seen. On your phone, Remix OS for Mobile will function "as close to stock Android as possible." Exact details on this are still a tad murky, but expect to find your app drawer, home screens, widgets, notification tray, and everything else just like you'd expect it. However, once you connect your phone to a computer monitor through a dock of some sort that Jide has yet to go into too much detail on, you'll be running the full-fledged Remix OS.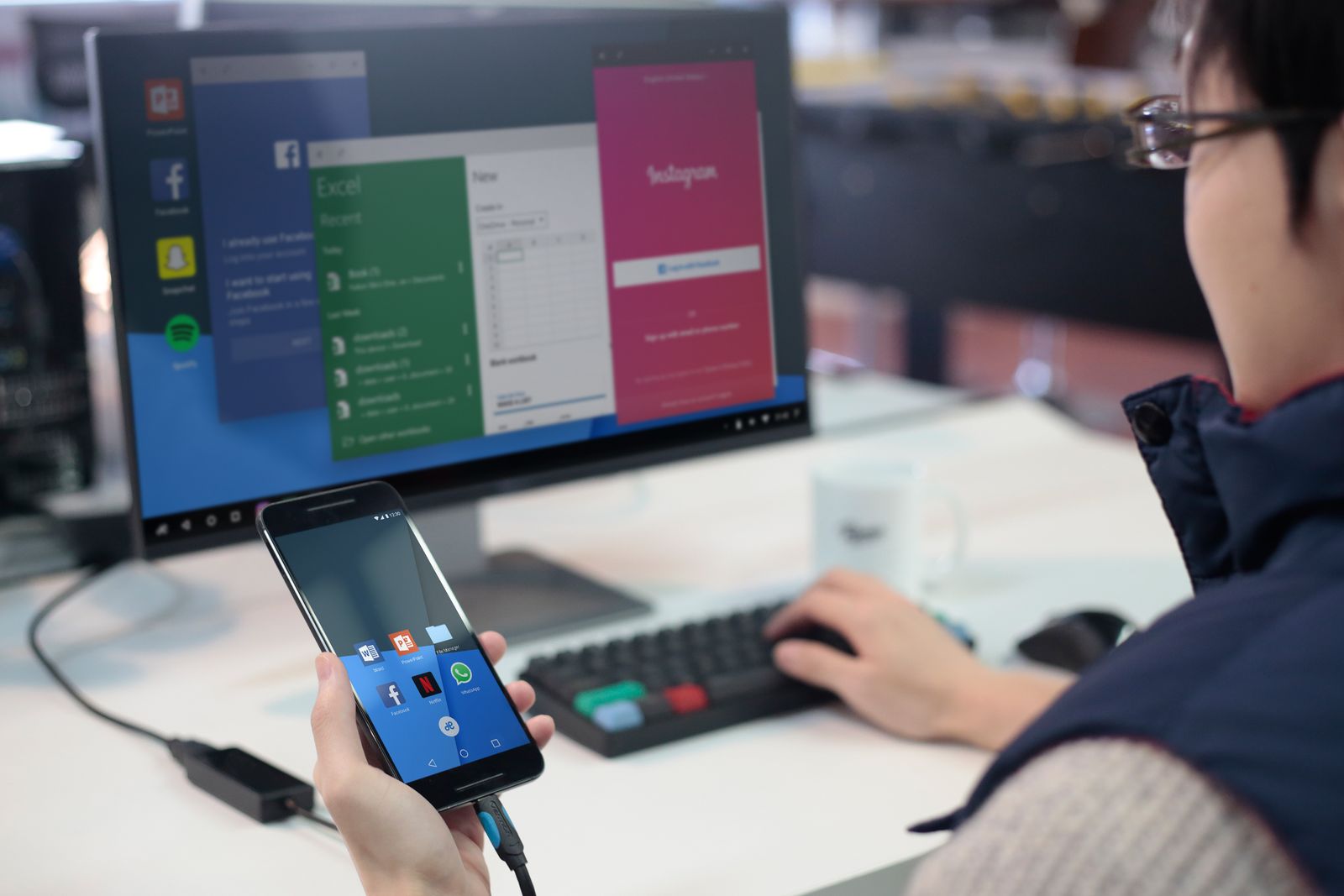 This is done through a new system that Jide is currently calling "Singularity", and just like all other iterations of Remix OS that we've seen before this, you can run multiple apps at once in individual windows, place favorite apps on your home screen, have full keyboard and mouse integration, and a ton more. Singularity is essentially Jide's version of Microsoft's Continuum for Windows 10 Mobile, and while Continuum has shown itself to not be the most powerful tool out there, Jide's co-founder David Ko says that they've created Singularity and Remix OS for Mobile to target folks that are looking for a complete computing solution that's affordable.
In the next five years, roughly five billion people will be coming online. And when they come online, their number one choice will be the smartphone; an affordable smartphone, and that will be an Android. If your phone can replace [your PC], it's a huge saving, and has a big impact to productivity.
Remix OS for Mobile shows a lot of promise, but the software isn't perfect just yet. There are still numerous bugs to be squashed and the Google Play Store doesn't come preinstalled by default and needs to be side-loaded if you want to have access to it. Side-loading the Play Store is a relatively easy task as long as you know what you're doing, but that could still prove to be a turn-off for users that aren't all that familiar with the world of rooting and ROMing. Furthermore, an absence such as this will also likely put off any OEMs who are potentially interested in running Jide's new software on their respective hardware.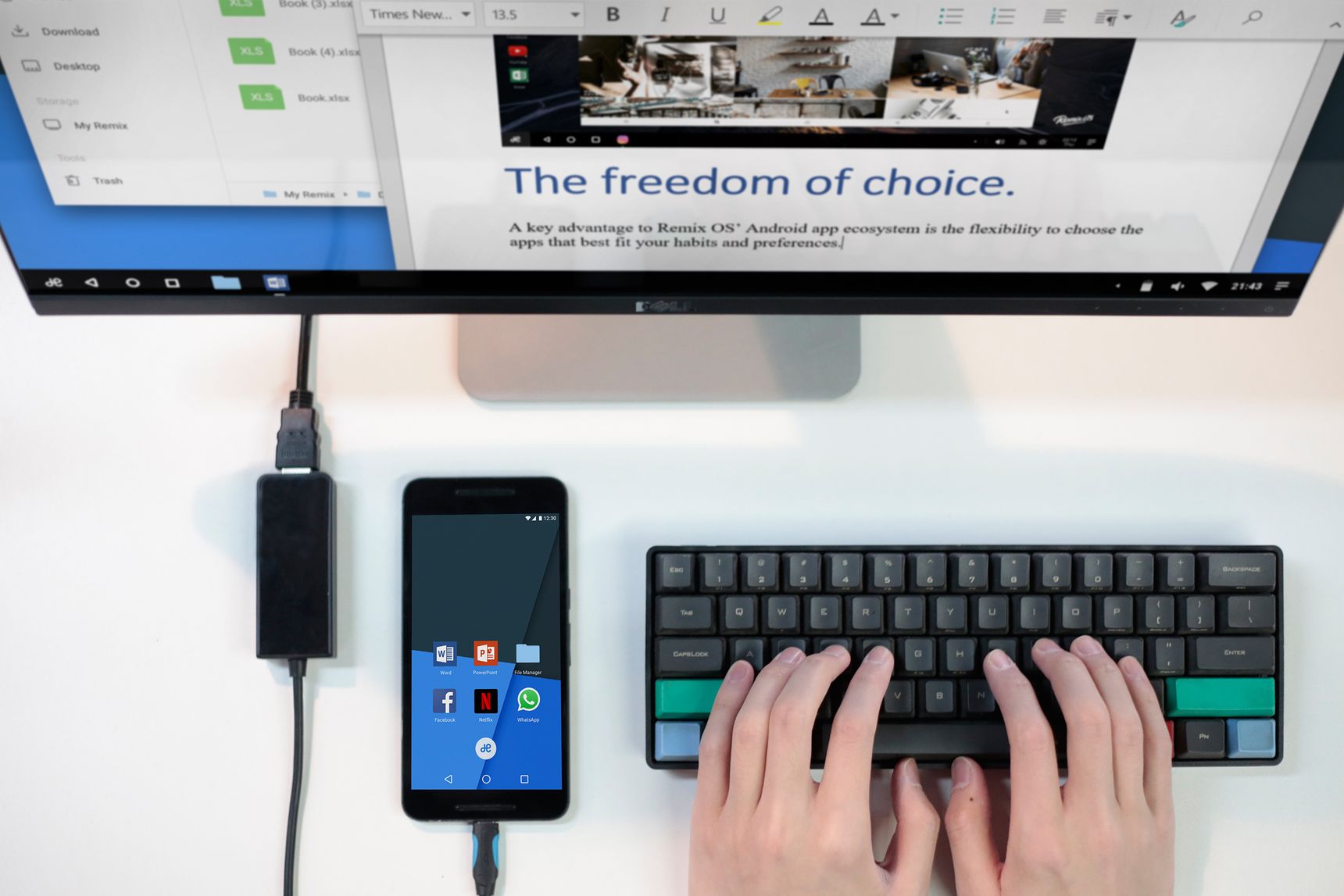 Remix OS for Mobile may not be perfect at first, but hopefully it gets more developers to explore the idea of taking Android in this direction.
Jide says that Remix OS for Mobile will be launching this summer, and while there are definitely some kinks that still need to be worked out, the idea of the project is brilliant. The ability to have one single device to act as your hub isn't a new concept, but Jide's take on it looks to be quite promising in many areas. Want to type out a full Word document while you're at home? Just plug your phone into a monitor. Want to kick back and watch Stranger Things but don't want to be confined to your smartphone? Plug it into your television and take advantage of a specially optimized TV mode. Remix OS for Mobile has an enormous amount of potential, and even if this take on a more versatile Android ROM doesn't take off, hopefully it gets the idea planted in developers' minds that this is something that can and should be explored a lot more.