Rdio updates iOS app with more options to listen to similar songs
Just like mobile platforms themselves are starting to converge on a basic set of features that have to be in any operating system - like a notification center, quick settings toggles, and swipe gestures - so to are streaming music apps starting to converge on a standard set of features that every competitor needs to have in order to be in the conversation. With that in mind, Rdio has updated its iOS app with more options to listen to similar songs.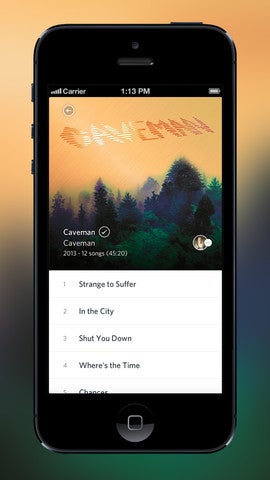 Just like what you'll find in competing apps like Spotify, Google Play Music, MOG, and Apple's announced iRadio service, Rdio has added options to autoplay more songs that are similar to what you're listening to, and song stations. Song stations are just what it sounds like, and similar to the main feature set of Pandora; you just choose a song, and Rdio will automatically fill a playlist with similar tracks. Rdio will only list the next four tracks, but you can skip as many as you want.
The "Autoplay" option is slightly different in that it will learn what you like from what you've been streaming recently, and automatically generate a playlist of tracks similar to what you've been listening to.
The update is only available on iOS right now, and hasn't made it to Android; so, if you want to give it a try just head over to the
iTunes App Store
.