RadioShack to kick off America's Mobile Makeover Month with trade-in program
6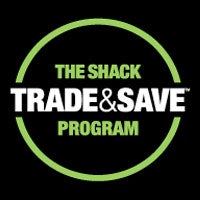 As the weather continues to warm up, it's just about time for a little spring-cleaning. As you dig up old electronics, RadioShack wants to reward you with a little green for being green.
In a recent survey, it was determined that over 90 million Americans have unused technology products in their homes. Also a third of cell phone owners admit to owning an unused cell phone. RadioShack is looking to eliminate some of this clutter while helping its customers save money by declaring April America's Mobile Makeover Month.
From April 1 through April 28, RadioShack is guaranteeing a $30 minimum trade-in for any working mobile phone with the activation of a new one. Phones that are worth less than $30 will net you an instant $30 off the purchase price of your new phone. Those whose devices fall between $30 and $300 will receive a store gift card that can be used in-store or online.
Best of all, RadioShack will recycle or refurbished all traded items, keeping trash out of our landfills. Head on over to
www.radioshacktradeandsave.com
to check out some trade-in value estimates on your devices.
source:
RadioShack