RIM stock rebounds on Vodafone acquisition rumors
5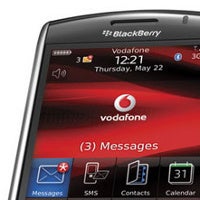 RIM's stock has made quite a run yesterday, going up some 12% after months of nearly constant decline and it all seems based on a rumor about
Vodafone acquiring the Canadian phone maker
. The Wall Street Journal reported that the UK telco was a possible buyer for RIM.
The stock gain was the biggest for the 'Berry maker in more than the two and a half years since 2009. The Canadian company has lost 60% of its market value since the start of the year.
Some analysts however downplayed the rumor saying that an acquisition wasn't much likely, mostly because Vodafone is a carrier, so it has a radically different business profile and tying closely with a phone maker would mean that others would feel at a disadvantage.
RIM has bet its future on the QNX operating system, expected to roll out next year on 'Berries, but we're yet to see whether it won't be too late for another mobile platform to join the race.
Vodafone declined to comment on the rumor.