RIM quietly included OGG Vorbis and FLAC support for BlackBerry Torch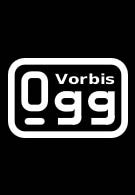 Score one for open source audio compression codec enthusiasts worldwide! The kind folks at BerryReview have just stumbled upon a little-known fact about RIM's new BlackBerry Torch 9800: it supports both Ogg Vorbis and FLAC (Free Lossless Audio Codec).
Ogg Vorbis, a long-time favorite of Linux-booting audio nerds, is generally considered to be slightly superior MP3 in both file size and sound quality - but without the pesky licensing fees or patents. Still, the improvements are generally minimal, and many casual listeners probably won't notice much of a difference. FLAC, on the other hand, is an entirely different beast. Its lossless compression algorithm is able to reduce file sizes by approximately 60% without any audible degradation in fidelity - thus offering CD quality sound in a fraction of the space.
So, Torch owners... say goodbye to washed-out cymbals and compression artifacts, and say hello to FLAC. Your ears will thank you, even if your SD card hates you for it.
source:
BerryReview