Qualcomm posts record revenue, boosts 2014 annual target
7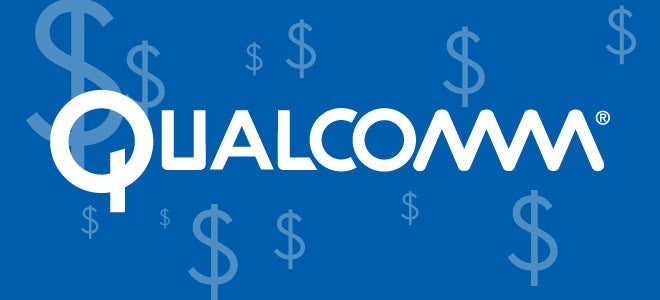 Qualcomm, the world's biggest smartphone chip maker, reported record revenue in its first fiscal quarter of 2014, beating analysts' profit expectations. The San Diego, California-based company said that it sold more chips than expected in December, and that it's progressing well in its efforts to cut costs. Despite missing revenue expectations slightly, Qualcomm gave a positive outlook for 2014 and boosted its annual profit target.
The chip maker posted revenues of $6.62 billion in its first fiscal quarter of 2014 (ending on December 29th), compared to expectations for $6.68 billion. At the same time, earnings per share stood at $1.26, much higher than the projected $1.18. All of this happens as the sentiment in the industry is that demand for higher-end chips is waning, as we're reaching market saturation for top-shelf devices, while demand for lower-end smartphones is growing.
"Apple had everybody prepared for things moving in the wrong direction, and they didn't,"
said JMP Securities analyst Alex Gauna said.
"Apple is not the only customer out there. Samsung is not the only customer out there. We're starting to see the Samsung and LGs of tomorrow emerging out of China."
Right now, though, Qualcomm seems to be in a perfect position to fight for that huge market, as the Chinese largest carrier China Mobile has just started rolling out its 4G LTE network. Qualcomm, quite fittingly, is known for making the one of the most advanced multi-mode modems supporting a lot of different LTE bands.
"We are pleased with the start to our fiscal year, with record results in quarterly revenues, device sales reported by licensees and MSM chip shipments,"
Qualcomm Chairman Paul Jacobs said.
"Looking forward, we expect our performance to reflect the continued strong global growth of smartphones, our chipset leadership position and our competitive strengths in 3G/4G technologies and products."

Below, you can find a quick summary of Qualcomm's financial performance (GAAP) in its fiscal Q1 2014.
• Revenues: $6.62 billion, up 10 percent year-over-year (y-o-y) and 2 percent sequentially.
• Operating income: $1.49 billion, down 28 percent y-o-y and 6 percent sequentially.
• Net income: $1.88 billion, down 2 percent y-o-y and up 25 percent sequentially.
• Diluted earnings per share: $1.09, even y-o-y and up 27 percent sequentially.
• Effective tax rate: 18 percent.
• Operating cash flow: $2.78 billion, up 41 percent y-o-y; 42 percent of revenues.
• Return of capital to stockholders: $1.59 billion, including $1.00 billion through repurchases of 14.2 million shares of common stock and $590 million, or $0.35 per share, of cash dividends paid.
source:
Qualcomm
(PDF)