Qualcomm acquires Atheros for $3.1 billion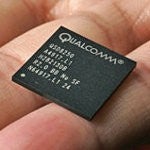 According to "two people with direct knowledge of the talks", the wireless technology company Qualcomm is soon to acquire the chip maker
Atheros Communications
for a sum rumoured to be $3.5 billion. What's even more interesting is that we can expect an official announcement within mere hours, although these insiders warned that "
the negotiations were in their final stages, but could still fall apart.
"
After the report that Qualcomm is offering Atheros $45 a share, valuing the company at $3.1 billion, the latter's shares jumped to $44, which is about 50% more than their value back in September, and a 21% premium compared to their value yesterday. Furthermore, it is strongly rumoured that Qualcomm is planning to improve its product line in order to become a
leader of the new smartphone/tablet era
that is unfolding right before our eyes.
To cite Paul E. Jacobs, CEO of the company:
"Consumers are demanding more and more wireless data, more and more capabilities out of their network and out of their devices. Now we're just looking at huge numbers of — projections are for almost 900 million smartphones to be shipped in 2014, 2.5 billion smartphones shipped between 2011 and 2014."
On a separate occasion he said that:
"I don't think it's any hype to say that wireless communications really is the largest technology platform in the history of mankind."
Paul Jacobs definitely sounds like the kind of guy that want to take part of the smartphone/tablet revolution, so we cross fingers for the deal - the investors relations call is going on as we speak, so it's a matter of minutes before there is more info on this subject.
source:
NY Times