Presto-changeo, Opera moves to WebKit
13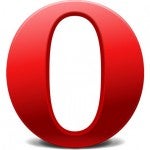 Opera was dropping the Presto engine it had used from the beginning, and switching to the open source WebKit engine
. That is the engine used on mobile Safari and the stock Android browser. Not only has the software company confirmed this, but it also confirmed that a new browser code named
Opera Ice
is on the way. Earlier speculation had Ice coming to iOS and Android sometime this month. The new browser is expected to be gesture based and tabs are replaced by icons on a home page. Opera Ice will work on both phones and tablets.
Opera will not only use the open source WebKit engine, it will also use the open source Chromium technology. Opera's CTO said that Opera is better off working with the
open source communities
to improve the open source engines than trying to make Presto better. Opera is expected to display its current versions of Opera Mobile and Opera Mini at MWC later this month in Barcelona, but will not be showing off Opera Ice. With over 300 million users a month, Opera has a ready-made audience for the new browser as soon as it is ready to launch.
"The WebKit engine is already very good, and we aim to take part in making it even better. It supports the standards we care about, and it has the performance we need. It makes more sense to have our experts working with the open source communities to further improve WebKit and Chromium, rather than developing our own rendering engine further. Opera will contribute to the WebKit and Chromium projects, and we have already submitted our first set of patches: to improve multi-column layout."-Håkon Wium Lie, CTO, Opera Software
source:
Pocketlink